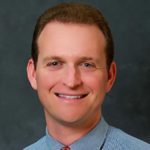 As a sales professional, you're always working on your speaking skills. One way to enhance your performance is by listening to podcasts by world-famous professional speakers, business owners, and other notable experts. Applying their insight helps you improve your skills and improve your sales performance.
Here are three public speaking podcasts to help develop your speaking characteristics.
Speakers Roundtable Podcast
Advance your speaking characteristics by learning behind-the-scenes public speaking tips from the most exclusive and substantial professional speakers worldwide. The invitation-only consortium of 20 world-renowned professional speakers and subject experts was created in the 1960s. Members include solo entrepreneurs and hundred-million-dollar business owners. Many are bestselling authors, trainers, entertainers. A hall of fame athlete, military hero, and university president are in the mix. Speech coaches, business experts, consultants are included. Each is known for providing substantial relevance and value and guide others to do the same.
Unstoppable Success Radio with Kelly Roach
To be an unstoppable success as a sales leader, learn professional speaking insight from Kelly Roach. She talks with the most successful entrepreneurs and business owners about their strategies and secrets for success. Together, they provide actionable insight for you to achieve your sales goals faster than you imagined. Join Roach and her guest every Monday to increase your ROI, sales, and productivity. Hear from her and her guest interviews every Wednesday on sales and marketing subjects.
The Ziglar True Performance Show
Gain the top audio clips from globally famous sales leader and inspirational speaker Zig Ziglar live from the stage. Use insight from hosts Kevin Miller, Tom Ziglar, and other influential leaders to improve your speaking and enhance your sales success. Based on Zig's statement that you can change what you are and where you are by changing your thoughts, Tom and Kevin provide a foundation for success through interviews with top thought leaders. Along with guests such as Dave Ramsey, Seth Godin, John Lee Dumas, and Michael Hyatt, they break down information, so you understand and use it to improve your performance.
Find Your Next Sales Position
Find your next sales position in New Hampshire or Massachusetts through Sales Search Partners. We have a vast network of clients who give us access to opportunities you won't find anywhere else. See which jobs are open today.
About Sales Search Partners
Sales Search Partners is the leading provider of sales recruiting services throughout the Greater Boston and New Hampshire markets. Today's leading organizations turn to Sales Search Partners to attract and acquire top sales talent at all levels.
Learn more and search jobs at https://www.salessearchpartners.com