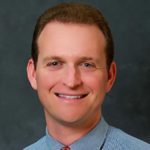 Cold calls done the traditional way are ineffective. Because decision-makers are busy and don't spend much time at their desks, they may not be available when you call. Since prospects do most of their research online, they may not be open to an unsolicited phone call. Thankfully, technology has played a significant part in the evolution of the cold call. With the amount of information available on your computer, you can gather the information required to increase your chances of contacting prospects and setting up meetings that lead to sales.
Here are three approaches to turn cold calls into warm leads.
Tap into Social Intelligence
Use social intelligence for your sales outreach. Research a prospect's LinkedIn profile, Twitter feeds, and other social media platforms. Find out who the decision-maker is. Gain insight into the content they share, topics they commonly discuss, and publicized interests outside of work. Get a feel for the prospect's priorities and focus. Use the information when talking with the prospect over the phone. Show how your product or service can solve a problem the prospect has. They may be more open to further talking with you or setting up a meeting.
Research the Industry
Find out all you can about your prospect's industry. Focus on the company profile, HR needs, recent performance, and other relevant information. If you typically work within one vertical, you most likely have a strong grasp on the market trends and news. You may want to brush up on the niche, so you show that you know what you're talking about before you pick up the phone. If you sell to various industries, find out what's happening in the industries your prospects operate in. Begin your communication over the phone by mentioning a news story and asking how it may impact your prospect's business. Show yourself as an expert in what matters most to your prospect.
Tailor Your Communications
Personalize your communication with each prospect. Customize elements of your outreach, so they directly speak to your opportunity. Show that you're addressing their unique needs, goals, and interests.  Demonstrate your desire to earn their trust rather than sell a product or service. A simple way to do so is by seeing whether you have a referral source. If you have a standard connection through a source such as LinkedIn, find out whether your connection personally knows and has a relationship with your prospect. If so, explain to your connection why you want to meet the prospect. Ask if they will provide an introduction.
Find Your Next Sales Position
Find your next position with help from Sales Search Partners. We get to know your background, needs, and interests, then introduce you to employers looking for the qualifications and value you offer. Check out our job board today.
About Sales Search Partners
Sales Search Partners is the leading provider of sales recruiting services throughout the Greater Boston and New Hampshire markets. Today's leading organizations turn to Sales Search Partners to attract and acquire top sales talent at all levels.
Learn more and search jobs at https://www.salessearchpartners.com